Copper, I've learned, tends to top before the general market does. It is at a critical support right now (on a log scale).
Here's the chart of copper from
Breakpoint Trades
guys. It is a still shot, EOD Friday. But today, copper sits right at the trendline from June 2010: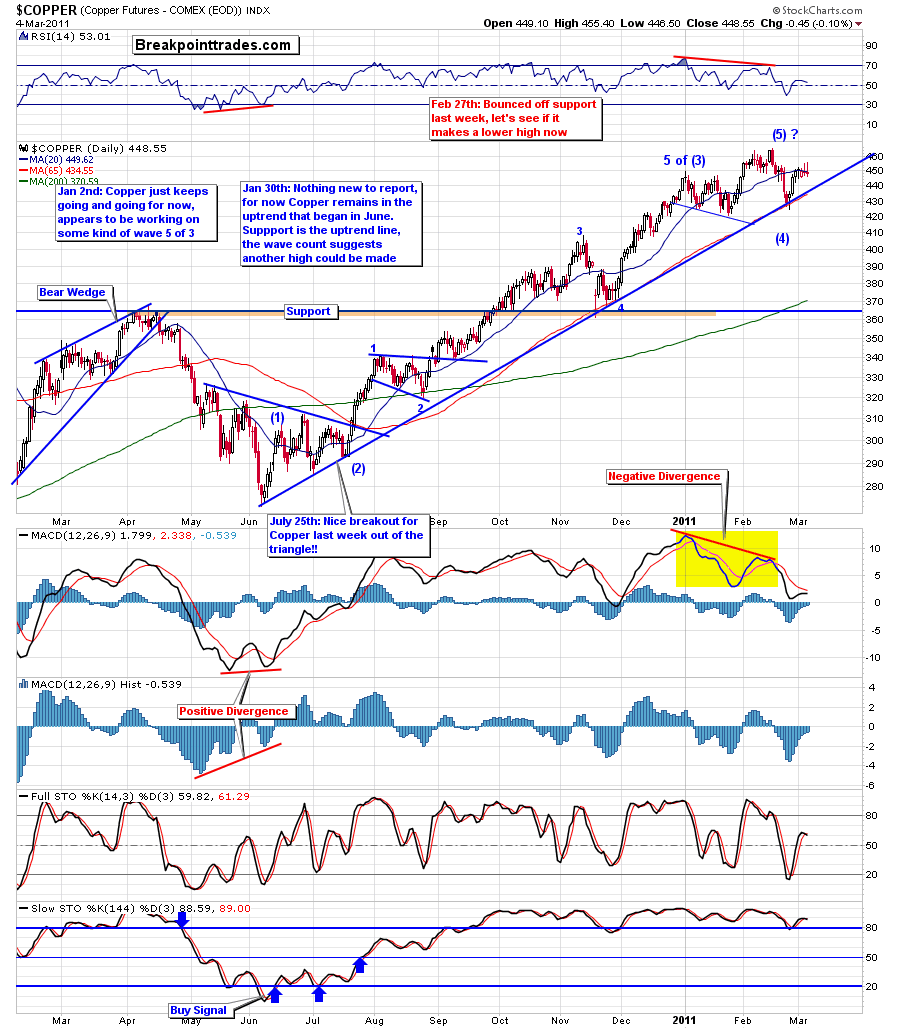 Here's a
dynamic link
to the chart.